Understaffing at Hospitals and Nursing Homes A Bigger Issue than Pay Increase, According to Recent Poll of New Jersey Nurses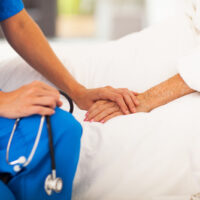 In a telephone survey of 500 New Jersey nurses conducted last November, 44% were able to relate occasions when they were not able to provide adequate care to their patients due to an overwhelming patient caseload. 43% of respondents indicated that staffing shortages have only been growing in recent years, and only 9% felt that staffing levels have been improving.
The telephone poll was conducted by Anzalone Liszt Grove Research and commissioned by the Health Professionals and Allied Employees (HPAE), a union of more than 12,000 nurses and other health care workers in hospitals, nursing homes and other settings in New Jersey and Pennsylvania.
The results of the survey were announced at a nursing conference in Monroe, New Jersey in January, which was held to kick off a campaign in favor of state-mandated nurse staffing levels. 77% of those polled supported legislation requiring a minimum patient-staff ratio in hospitals, nursing homes and other care facilities. The need for adequate staffing levels ranked higher than the desire for a pay raise among survey respondents, according to the poll.
Understaffing is a prime source of patient neglect in nursing homes in New Jersey. For instance, bedsores, also known as pressure ulcers, can result when a patient has been sitting or lying in bed for too long. Patients who cannot adjust themselves need to be checked on and turned or moved every couple of hours to prevent bedsores, which if left untreated can cause serious wounds and antibiotic-resistant infections. When nurses' caseloads are too large, they simply cannot provide the level of attention their patients need to prevent or treat bedsores and offer other adequate care. Even without a state mandate, nursing homes are responsible to keep staffing levels adequate for quality patient care.