Useful Tool in Comparing and Selecting a Nursing Home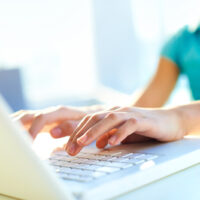 There are 364 nursing homes currently operating in New Jersey, according to Nursing Home Compare, a powerful tool available on the website for Medicare. This online tool allows you to locate nursing homes by zip code, city or state. You can then select up to three nursing homes at a time and compare them according to inspection results, staffing, quality measures and penalties that have been assessed against the facility. Nursing Home Compare is a powerful tool to help select a facility that is right for you and is not likely to engage in nursing home abuse or neglect which can be especially damaging to a resident's quality of life.
To make comparisons easy, Medicare has established a five-star rating system for each area, as well as an overall rating. For instance, out of 364 facilities, 71 of them are rated 2 stars or Below Average, and 33 are only given a one star rating or Much Below Average. That means that nearly one-third of nursing homes in New Jersey are below average or much below average.
The website also reveals the data behind the star rating, so you can compare nursing homes on literally hundreds of measures, including staffing ratios of RNs, LPNs and Physical Therapists, Medicare and Medicaid participation, percentage or residents with pressure ulcers (bedsores), number of health deficiencies, complaints and incidents, and more. Nursing Home Compare can also tell you if the nursing home has been designated as a Special Focus Facility (SFF). An SFF has a history of persistent poor quality of care based on inspections and may potentially be terminated from Medicare and Medicaid.
Prospective residents and family members concerned about the possibility of abuse or neglect at a nursing home should pay special attention to the categories dealing with complaints and incidents, as well as health deficiencies such as a high percentage of bedsores. These factors are often indicative or nursing home neglect or abuse that is occurring and not being properly addressed.
Another resource for information on long-term care facilities, including nursing home report cards and facility evaluation information, can be found at the New Jersey Department of Health. This website is also useful for information about nursing homes in general, including how to file a complaint about nursing home abuse or neglect or other facility violations.
Finding a facility that interests you on Nursing Home Compare is only the first step to choosing a nursing home. After doing your research and narrowing your choices, a personal visit will help you determine if the facility is right for you. Whether you are entering a facility for long-term care or just a short-stay, it is important to find a facility that provides the type of care you need with qualified, attentive staff.