Diagnostic Errors Lead the Pack in Medical Malpractice Cases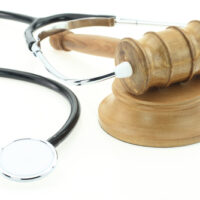 Earlier this year, the medical journal BMJ Quality and Safety published a report entitled 25-Year summary of US malpractice claims for diagnostic errors 1986–2010: an analysis from the National Practitioner Data Bank. The study surveyed malpractice claims paid throughout the U.S. during a 25-year period and analyzed the results according to the type of medical error involved. An abstract of the study can be found here at the BMJ Quality and Safety website.
The study found that diagnostic errors are not only the most common error, but also the costliest, deadliest and dangerous among medical mistakes. Of the 350,706 paid claims analyzed in the report, diagnostic errors accounted for 100,249, or over 28% of all cases. Death as a result of a misdiagnosis also occurred more frequently than as a result of other medical errors. The study further found that a misdiagnosis was more likely to occur in an outpatient setting than inpatient, although inpatient errors were more likely to result in death.
Source of Information is Confidential Data Bank
The source of the data, the National Practitioner Data Bank (NPDB), is a clearinghouse established by Congress and administered by Health and Human Services and other federal agencies. The NPDB collects data on medical malpractice awards nationwide, as well as other negative information on health care providers, such as revocations of medical licenses, loss of clinical privileges or professional society memberships, and exclusions of doctors from participating in Medicare or Medicaid. This information is collected confidentially, however, and is only available to certain entities, such as hospitals, state licensing boards, professional societies, and researchers. NPDB data is also available to plaintiff's attorneys in certain circumstances.
When in Doubt, Get a Second Opinion
Remember that this study only looked at paid medical malpractice claims that were reported to the database. The actual number of medical errors is likely much higher, given that many cases of medical malpractice do not lead to claims, and not all claims are successful. Given the frequency of bad diagnoses made on an outpatient basis, getting a second opinion sounds like a very good idea any time you believe you may be facing a serious health care issue. If you or a loved one has suffered an injury due to a medical error, contact Lance Brown & Associates. We are experienced in personal injury and wrongful death cases involving medical malpractice, and we take cases throughout New Jersey and eastern Pennsylvania.