Bills to Fight Nursing Home Abuse and Neglect in New Jersey to be Reintroduced to Legislature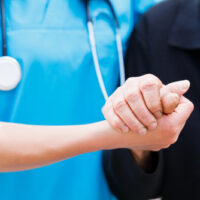 Last year the New Jersey Legislature had the opportunity to enact a couple of measures addressing the problem of abuse and neglect in residential care centers of people with developmental disabilities. Those measures failed to pass in the 215th Legislature, but plans are already underway to reintroduce them in the 216th Legislature when it convenes this month.
Assembly Bill 4021 (A4021), also known as the Protection for Individuals with Developmental Disabilities in Institutional and Community Settings Act, would protect the developmentally disabled in nursing homes and other settings by strengthening the laws regarding DHS and Department of Health facility inspections and licensure. The bill also requires annual medical exams of caregivers to make sure they are fit to perform their job duties and restricts the control a nursing home staff member could have over a patient's funds. Further, A4021 contains a host of provisions designed to enhance the training of staff members and state oversight of facilities.
Meanwhile, in the Senate, S3047, also known as Stephen Komninos' Law, will make its third appearance before the Legislature since being first introduced in 2008. This law would designate members of the public to serve as patient advocates and join a DHS staff member and law enforcement officer to make six or more unannounced site visits to a facility year-round to make sure individuals with developmental disabilities are not being abused, neglected or exploited. If enacted, this bill would also require immediate notice to a family member of any injury that occurs and would put systems in place to allow parents and guardians to contact each other and share their experiences about the facility. S3047 also strengthens the Central Registry of Offenders Against Individuals with Developmental Disabilities, a tool to prevent those who abuse or neglect individuals with disabilities from working with that population in the future.
These bills will have new bill numbers when they are reintroduced into the new legislature, but you may be able to find them by searching for their popular names or on the web pages of their sponsors, who are likely to be Assemblyman Gary Schaer for A4021 and Senator Jennifer Beck for S3047.