How to Qualify for Bankruptcy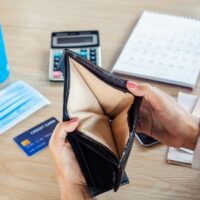 Every year, hundreds of thousands of debtors find financial relief by filing for bankruptcy. The Bankruptcy Code, however, is complicated and labyrinthine. How do you determine which form of bankruptcy is appropriate for you? How do you qualify for each chapter of bankruptcy? With the help of a seasoned New Jersey bankruptcy and debt relief attorney, you can significantly increase your chances of qualifying for the form of bankruptcy best suited to solving your financial troubles.
Qualifying for Chapter 7 Bankruptcy
Chapter 7 bankruptcy involves collecting and selling certain non-exempt assets in order to pay back as much of the debtor's covered debts as possible, and discharging the remainder. With the help of federal and New Jersey bankruptcy exemptions, most debtors are able to protect most, if not all, of their desired personal property from sale.
Chapter 7 bankruptcy is geared toward individuals who require complete financial relief and who do not have income sufficient to make payments going forward. Filers whose household income is below the median for a New Jersey family of that size automatically qualify for Chapter 7 bankruptcy. As of 2020, the median annual income for a one-person household in New Jersey is $69,705. The median household income for a two-person house in the state is $83,759. The median increases incrementally with each household member.
Debtors whose income exceeds the state median must pass the bankruptcy "means test" in order to qualify. The bankruptcy means test compares the debtor's household income from all sources (business income, rental income, dividends, retirement plans, etc.) with their household expenses, both actual and estimated under standards set under New Jersey and federal law. The bankruptcy code applies certain average expenses for typical household management depending on the debtor's location, and debtors can add in other particular expenses such as medical bills to show that they need Chapter 7 relief. The debtor's expenses are subtracted from their income to determine their income available for debt repayment. If the remaining available income is below a certain amount, the debtor can file for Chapter 7.
Qualifying for Chapter 13 Bankruptcy
Chapter 13 bankruptcy is also known as the "wage earner's" bankruptcy. As the moniker implies, qualifying for Chapter 13 bankruptcy requires a debtor to have a certain level of income, depending on the amount and nature of their debts. Chapter 13 involves consolidating all of your qualifying debt into a single repayment plan, under which you will reduce your monthly obligation and likely your overall amounts owed. You will pay back your covered debts collectively over a three or five year period, and the remaining covered debts are discharged.
To be eligible for Chapter 13 bankruptcy, the debtor must have regular income sufficient to keep up with a three or five-year repayment plan. Additionally, Chapter 13 eligibility depends upon the debtor not having debts over a current amount. The following rules apply for Chapter 13 debtors:
Unsecured debts. Chapter 13 filers cannot have unsecured debts (credit cards, medical bills, etc.) above $394,725.
Secured debts. Chapter 13 filers cannot have secured debts (debts which are attached to an asset) in excess of $1,184,200.
Current on income taxes. Chapter 13 filers must demonstrate that they are up-to-date on their federal and state income taxes for the prior four years.
If you are struggling with your mortgage, student loans, credit card debt, or other financial issues in New Jersey, contact a dedicated and detail-oriented Hamilton bankruptcy and debt relief attorney at Lance Brown & Associates at 609-587-5100 to discuss your options for financial relief.