Will I Lose My Property in Bankruptcy?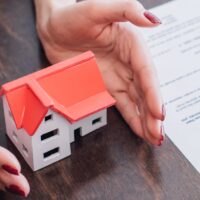 Thousands of people around the country face financial hardship on a daily basis as a result of consumer debt. Whether you are dealing with a mortgage, medical bills, car payments, a high credit card balance, or other forms of debt, you may be considering whether bankruptcy is the right option for obtaining financial freedom. Clients considering bankruptcy often worry that they will lose their home, cars, and other personal property if they file for bankruptcy. In reality, most individual bankruptcy filers are able to keep most, if not all, of their property, so long as they use the bankruptcy code to their best advantage with the help of a knowledgeable and effective New Jersey bankruptcy and debt relief attorney.
Chapter 7 Exemptions
Chapter 7 bankruptcy allows people struggling with debt to wipe the slate clean and start over. Chapter 7 can be used to eliminate a variety of debts, including medical bills, credit card debt, collection accounts, and others. At the end of the process, remaining unsecured debts will be discharged, prohibiting creditors and collection agencies from trying to collect on your debts in the future.
Chapter 7 is meant to involve selling assets in order to pay off as much of the outstanding debt as possible, and then discharging the remainder. In practice, however, bankruptcy filers rely on a variety of exemptions under the federal bankruptcy code and New Jersey law to exempt categories of property from sale. Most bankruptcy filers, with the help of a seasoned bankruptcy lawyer, can protect most, if not all, of their property from sale.
Debtors can choose whether to opt for the federal exemptions or the New Jersey exemptions in a Chapter 7 bankruptcy. The federal exemptions are generally a bit more generous than the New Jersey exemptions, although your bankruptcy attorney can help you determine your best set of exemptions given your specific circumstances. The categories of exemption include, but are not limited to, the following:
● Homestead. Federal law allows an exemption of up to $23,675 of equity in a debtor's principal place of residence.
● Personal property. New Jersey allows debtors to exempt up to $1,000 (or $2,000 as a married couple) of personal property. Federal law exempts up to $12,625 in household goods, plus a "wildcard" exemption (basically a combination of the personal property plus the unused portion of the homestead exemption).
● Vehicle. The personal property exemption in New Jersey covers vehicles. Federal law exempts up to $3,775 specifically for vehicles.
● Wages. New Jersey allows debtors to exempt up to 75 percent of gross earnings, or more if the debtor's income is below 250 percent of the poverty line. Under federal law, income that the debtor has earned but has not yet received will become part of the bankruptcy estate.
● Pension or retirement funds. New Jersey and federal law both offer broad exemptions for retirement plans, although federal law caps the exemption to around $1.28 million for IRAs and Roth IRAs.
Chapter 13 Repayment Plans: Keep Your Property
Chapter 13 bankruptcy is available for debtors who have regular income and meet certain financial thresholds. Under Chapter 13, a bankruptcy trustee will work with you and your creditors to establish a repayment plan for your outstanding debt, which will typically take three to five years, after which your covered debts will be discharged. Chapter 13 does not involve selling your assets. Filing for Chapter 13 bankruptcy, moreover, puts an automatic stay on collection proceedings, including foreclosure. If you are concerned about losing your assets to bankruptcy, Chapter 13 might be your best option.
If you are struggling with your mortgage, student loans, credit card debt, or other financial issues in New Jersey, contact the compassionate and effective Hamilton bankruptcy and debt relief attorneys at Lance Brown & Associates at 609-587-5100 to discuss your options for financial relief.