What Are the Bankruptcy Exemptions in NJ?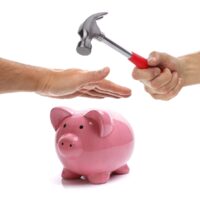 Many people facing the prospect of bankruptcy are concerned that they will lose their home, their car, and other personal possessions in the process. When you file for bankruptcy under Chapter 7, you are agreeing to pay back as much of your covered debt as possible in exchange for a discharge of whatever debts that remain, and part of that process involves selling unprotected assets. However, the bankruptcy laws include a variety of exemptions protecting certain categories of property from sale by the bankruptcy trustee. With the help of a savvy New Jersey bankruptcy and debt relief attorney, many debtors are able to protect most, if not all, of their assets from bankruptcy proceedings.
What Are Bankruptcy Exemptions?
When you file for bankruptcy, you can claim various categories of property as "exempt" from the bankruptcy proceeding. Exempt property will not be part of your bankruptcy estate, and the bankruptcy trustee will not be able to reach that property to pay back your creditors. Typically, an exemption will cover up to a certain dollar value of certain types of property. If a given exemption covers only part of the value of an asset, the property may be sold, but you will receive the exempt portion of that property back in cash.
Federal vs. New Jersey State Exemptions
When you file for bankruptcy in New Jersey, you have to choose between the exemptions available under federal law or those available under state law. You cannot pick and choose the best exemptions from each; instead, you will choose the set of federal exemptions or the set of state exemptions. A knowledgeable bankruptcy attorney can evaluate your finances and your preferences to help you to pick the best set of exemptions and protect the maximum amount of your property from sale.
New Jersey Bankruptcy Exemptions
There are a variety of exemptions under federal and state law. Below is a list of the most common exemptions and how they apply under New Jersey law:
Homestead. New Jersey has no exemption for the value of your home.
Motor Vehicle. New Jersey has no specific exemption for motor vehicles, but the personal property exemption covers motor vehicles.
Wages. 90 percent of earned but unpaid wages for individuals who make an annual income of less than 250 percent of the federal poverty level, and 75 percent of those wages for higher-income earners.
Personal Property:

Clothing.
Burial plots.
Furniture and household goods. Up to $1,000 for individuals.
Wildcard. Up to $1,000 in general personal property, including stocks or interest in corporations. The personal property exemptions are doubled for married couples.

Public Benefits:

Permanent disability or old age assistance.
Unemployment benefits.
Workers' compensation.
Pension benefits for certain public employees.

Insurance. Annuity contracts can be protected up to $500 per month, as well as disability or death benefits and life insurance proceeds (depending on the language of the life insurance policy).
While New Jersey offers a variety of exemptions, there are clear gaps. For example, unlike the federal exemptions, New Jersey offers no exemption for the family home. The federal exemptions, in turn, may not provide as much protection for your trust or pension. The laws are deep and complex, and they require a thorough understanding to be utilized most effectively. A seasoned bankruptcy attorney can help you pick the exemptions that are right for you.
If you are struggling with your mortgage, student loans, credit card debt, or other financial issues in New Jersey, contact the dedicated and detail-oriented Hamilton bankruptcy and debt relief attorneys at Lance Brown & Associates at 609-587-5100 to discuss your options for financial relief.